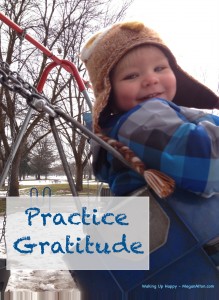 Everybody goes through trying times, right? Today was my turn. I try not to complain, because it doesn't do a whole lot of good, but sometimes I just have to get it out of my system.
Here's The Story
Since Christmas Porter has had any assortment of illnesses and rashes overlapping one another. I'm a good mom: monitoring his well-being, going for chiropractic adjustments, feeding him nutritious food. He's been in relatively high spirits and, other than the physical signs of sickness, we've been going about our business.
Until this morning, where upon his right hand appeared an entirely new rash that spread rapidly to his elbow. Strangely, his various rashes have mostly been on his right side from foot to arm. We've been potty training and cleaning our hands a lot more, but this was no dry skin. Defeated, I finally gave in and called his pediatric DO (osteopathic doctor) to make an appointment.
Do you love your kids doctor?
As a side note, I used to be a firm believer in strictly going to family doctors. After our family DO went out of private practice the only DO I could find locally was a pediatrician. Turns out I really like having a pediatrician, because they do everything in their power to see sick kids that same day. They also see kids all the time and I find they have a better immediate knowledge of what seems to be going around in the community. I like that.
Back to the story…
While making breakfast I was also able to get Porter an appointment for 10am, entirely rearranging my day and missing yoga (sad face). We went in and the doctor looked over Porter's skin and symptoms, confirming all of my own suspicions (I love my intuition, when I listen):
The minor breakout of Hand Foot & Mouth on his right foot was residual from when he had the full-blown virus last year and it flared (in that foot only) after he had the flu in January.
The rough/dry rash on his abdomen and thighs were eczema from the dry conditions and my foolish mistake to try to change laundry detergent.
Yes, his head cold was just that.
But this funky new rash on his right arm was a little strange. She was 90% sure it was viral and would pass in the next week, but there was that 10% chance that it was a quick-moving bacterial infection that would need immediate treatment.
The Prescription
Thanks to modern science we could easily find out by a simple blood draw…on a 2-year-old (WTF?!) Even the pediatric nurses don't do those, so we bopped down to the local hospital for the pediatric phlebotomists assistance. We had a lovely time checking in. That's where the fun stopped.
"No blood."
Preparing my son for upcoming events is pretty important to making a smooth transition, so I mentioned briefly what was going to happen to him. His response, and continual confirmation was, "No blood." Great, I just made it worse.
Now, I've had blood drawn and it's no big deal really (even with my miniscule and hidden veins) and the professionals today were quite precise and quick. But my sweet boy didn't know what the heck was going on and upon seeing the needle proceeded to scream bloody murder, and when he got stuck the tears burst forth like a fountain.
As his mom I was, as usual, charged with holding him firmly and trying to soothe him simultaneously. Words can't explain how badly this sucked for the both of us. Long story short, the test came back fine and death is not imminent. Our day proceeded somewhat normally, albeit a little lower in energy.
What is a person to do to recover?
Pull out the gratitude journal.
Every night before bed, for over a year now, I write one thing I'm grateful for and one thing I see in my son from the day that is an indicator of his essence and the person he is becoming. Tonight I'm going to share with you a few of the things I've been grateful for lately, as a reminder to myself.
Keeping a gratitude journal is easy and takes a moment to do. Once you do it for about a month it becomes habit, like brushing your teeth. It gives you something positive to look for while going through your day, and I find that practice is so beneficial to my overall health. Try it.
I am grateful for…
Good good friends and the time to catch up with them.

Fortitude to parent correctly.
My husband who still loves me and a sweet boy who forgives.
Experiences in my past that make me wise today.
Knowing how to prepare life-sustaining food.
Entertainment.
Having parents who live courageously.
The generosity of those in my life.
Being humbled by Vinyasa yoga.
Dance.
Making new friends.
Old friends.
My son's amazing father.
And today's gratitude: having health insurance and a Health Savings Account (HSA)
What are you grateful for? Share in the comments below.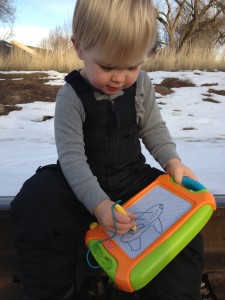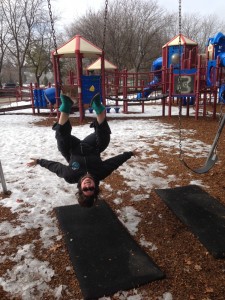 This post featured on Party Wave Wednesday, Thank Your Body Thursday