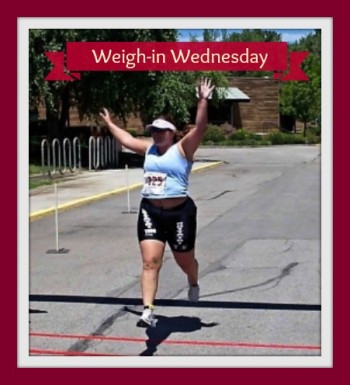 Another Wednesday, another weigh in! After the cake incident I had two really off days. There was a lot of leftover ice cream in the fridge and I managed to get two giant bowls  in (one on Thursday, one on Friday) before I properly disposed of the contraband. I really tried to pay attention to how I felt those 3 days on my sugar bender and the first thing to go was my patience. Any residual injuries (from sports) came back and my yoga practice was more difficult than usual. I also felt really tired despite getting normal amounts of sleep. Thankfully I was able to reset on Saturday with Luke's help and our mini-hike with Porter at the park.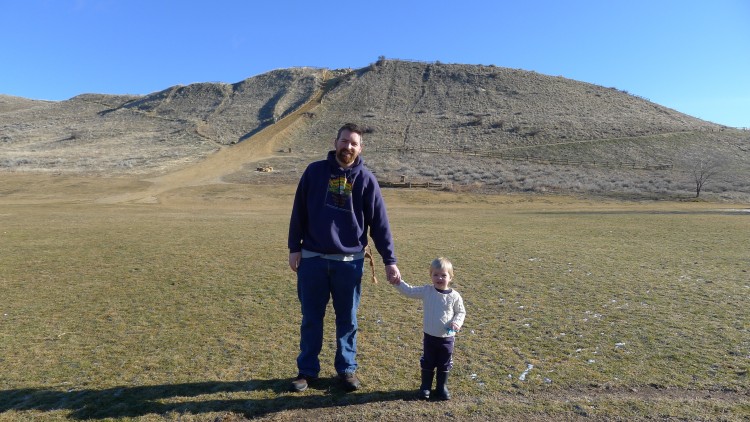 Apparel
I had a great clothes moment this week. I'm starting to pack for our trip to Maui and pulled out my summer clothes from hibernation.  In my haul there are a few pairs of shorts. I went for my standard shorts and buttoned them up and, behold, they were big enough to roll down the top. They're a size 22. There's another pair, size 18, that are more fashionable and I thought I'd give those a try. I pulled them on and buttoned them up. Just that easy! They were snug, (no camel toe thankyouverymuch) but fit well enough for me to decide on them for my trip. Giddy is the correct word for what I felt. Since I plan on maintaining my diet/exercise on vacation I don't plan on ever going back to the bigger pants. So I'm thinking of taking the larger sized shorts and giving them to the thrift store. What do you think?
A Pain In My Foot
As I've mentioned in previous posts, I love to dance. The endorphins, music, sweat and comradery are all addictive. My entire reason for joining the gym was to take dance (with the added bonus of great yoga classes). Needless to say, dance brings me so much joy. It also brings me pain.
A few years ago I was diagnosed with plantar fasciitis in my feet. It's nothing crazy and it certainly doesn't stop me from gettin' my grove on, but after a few months of weekly dancing it's getting pretty bad and makes walking uncomfortable. Since I'll be out-of-town for 3 weeks I don't plan on doing any high impact workouts in hopes that it'll calm down.
I've done some research about stretches that can help and want to get into a daily routine of doing those. I'm also considering getting barefoot sport shoes of some kind. They're supposed to help strengthen feet by allowing them to be used in a physiologically appropriate way. Once healed a little bit I think my feet should be strong too. Do any of you use barefoot shoes? What do you think?
Big Goals, Little Goals
In the end, my big goal is to lose 100 pounds. In order to get there I've naturally come upon some smaller weight loss goals to get there. I'm within 10 pounds of my first goal and that is getting to my pre-baby weight of 234. My second goal is to get below 192, the lowest I remember being since I've started weighing myself (that started when I was about 27). Obviously I've weighed less when I was younger, but ignorance was bliss. My last goal is my final destination of 154. I'm hoping to reach my first goal by the time I return home from Maui at the end of March.
This weeks Numbers
| | | | |
| --- | --- | --- | --- |
| #8 2/20/13 | Last Week | This Week | Difference |
| Weight (lbs) | 246 | 243 | -3 |
| Left Leg (in) | 31 | 31 | 0 |
| Hip (in) | 51.5 | 51 | -0.5 |
| Waist (in) | 43.5 | 42.5 | -1 |
| Chest (in) | 45 | 45 | 0 |
| Left Arm (in) | 16 | 15.5 | -0.5 |
| Neck (in) | 15 | 15 | 0 |
TOTALS: 18 pounds & 17.5 inches