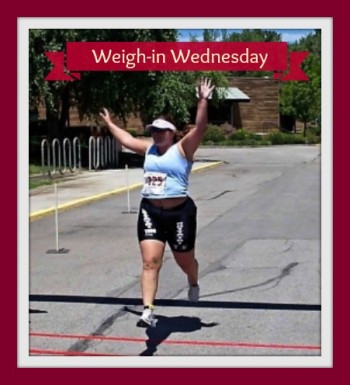 Since last Wednesday, my son and I successfully made the long journey from Boise to Maui. It took a couple days and a gnarly jet lack induced headache, but we made it and have been basking by the beach and taking in the good vibrations. It's my plan to continue eating in the same fashion as I have been and to do a daily yoga home practice as my exercise. I've also gone off the cappuccinos for the duration of our visit.
Days Off
I did take a few days off, since I was packing and travelling and honestly didn't want to think too hard about my diet. Thankfully the airplane food was awful and the free Mai Tai gave me the crazyiest rash and my "asian flush" got so bad that it'll be nice and easy to avoid any tropical cocktails.  I'm also slightly obsessed with the Justin's Nut Butter packs, and have been enjoying them daily. It could be worse.
About The Actual Weigh In
The clencher is that there is no scale here in the condo. I seriously considered going to the drug store and weighing myself there, but then decided that since I've got a slight addiction to my scale at home that I would not weigh myself for the duration of my trip. Instead I'll focus on my measurements. I will admit that even though I mentioned I wanted to put my scale away at home, it didn't happen. What I've noticed in the last few days of not checking my weight multiple times a day has drastically improved my mood. Lesson learned.
| | | | |
| --- | --- | --- | --- |
| #10 3/6/13 | Last Week | This Week | Difference |
| Weight (lbs) | 243 | ? | ? |
| Left Leg (in) | 31 | 30.5 | -0.5 |
| Hip (in) | 51 | 51 | 0 |
| Waist (in) | 42.5 | 42.5 | 0 |
| Chest (in) | 45 | 44 | -1 |
| Left Arm (in) | 15.5 | 15 | -0.5 |
| Neck (in) | 15 | 14.5 | -0.5 |
TOTALS: ? Pounds & 20 Inches
And Now For Some MAUI!
Porter LOVES the beach. It's the biggest sandbox a kid could ask for. We've been going to a great beach nearby that has a perfectly situated reef for making shallow pools, soft sand for digging, trees for shade, is across from burritos and salad bar with the added bonus of a playground. It's safe to say that Porter would be happy to live there all year round. We got to go and see a kids performance of hula, and it was incredibly good. I think if we go every week that by the 3rd week Porter will actually get up and dance. Then there is the lovely island flora. I included a picture of my standard breakfast here, because it's really good: eggs, hot sauce, guacamole and macadamia nuts. Porter's been enjoying kefir smoothies everyday. Tutu and Pop pop are absolute heros and who knew it was possible to love them more? Porter did, actually, and I love each and every one for that. Aloha!