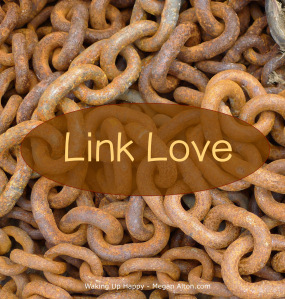 Last week I let the best of the islands get the best of my blogging, but I can't let it get so bad that I'm unable to put up a few of the links that I enjoyed throughout this week. So, without further ado I present the love.

Because It Feels Good
When in doubt, hug it out!
I think this qualifies under the "feels good" category?
Know Your Food
This post talks about the meaning of the word organic as it pertains to our food. It's a lot of quotes from the book The Omnivore's Dilemma, but since I haven't read it yet I found the post pretty interesting. Especially since I often buy the "washed 3x" organic lettuce in a box. Not only wasteful, I know, but possibly chlorinated?
Oh Nutella, how I loved you and pined for you since I gave you the boot. Thankfully I've found an alternative in Justin's Nut Butters. Here's why you might want to look for an alternative to Nutella too.
I've sung the praises of pastured meat and dairy products, here's why.
In my Real Food Easy As 1,2,3 post my first suggestion is to change your fats. Here's a quick and interesting video about why it's important to toss the bad fats.
Be Well
I've talked about trying out the whole barefoot idea for the sake of my aching feet, and this is why.
Children or not, I totally understand how hard it is to fall asleep in the summer with the late sun still shining. Now we can all look forward to bedtime with this treat, no matter what time of year.
Did you or a loved one suffer from that insufferable cough that lasted for weeks after the cold was gone? Yeah, we did too. If only this how to massage video was on my screen a month ago.
Prioritize Your Life
Cooking Real Food is a lot of fun most of the time, but that doesn't mean I want to spend forever in the kitchen. Here are 4 ways to save time and the virtues of cleaning up as you go (my dad's mantra).
Are you a Pinner? Do you use Pinterest to plan your weekly menus?
Make It
My friend Chelsea swears by this baked hard boiled egg method and I'm pretty sure I will too.
Roasted chicken is a staple in our house, every Sunday. And until it's hot enough to cook mine on the grill, I think I'll try this method.