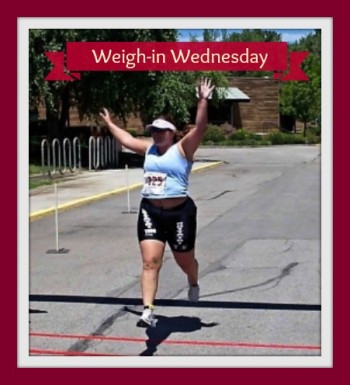 We've reached the time of year where you can tell the people who resolved to take weight off actually followed through. I have a boatload of friends who (for many reasons) have been losing weight and are looking awesome. It makes a wonderful atmosphere to keep the momentum going and for us to inspire each other.
On the other hand, I experience some envy around the friends who went über gang-busters and lost a TON of weight really fast. A few years before Porter was born I did this too, but over the years it crept back on. What this means to me is that I have to constantly remind myself that I'm in this for the long haul and I have to set good examples for my son while doing it.
There is little interest for me in spending hours at a time working out in a gym, especially now that the weather is making the outdoors so enticing. I also have to remember that I'm resetting my lifestyle. One that includes healthy eating all the time and creative ways of being active that are inclusive of my whole family.
I guess the lesson this week is one I've learned many times over in other aspects of my life, that everyone is on a their own path. Everyone finds their success differently. I am enormously happy for my friends to get healthier with me, no matter how they go about it.
For the first time, since childhood, I'm making legitimately healthy choices. No sneaking candy or binging on baked goods. In fact, Porter and I have been baking together lately, and how can I not share in the foods we prepared while he's enjoying them? I'm getting better at enjoying the small treats when they come along, setting that good example for Porter, and satisfying my sweet tooth with real food in a sustainable way. That feels pretty good.
| | | | | |
| --- | --- | --- | --- | --- |
| #14 4/3/13 | Last Week | This Week | Difference | Overall Loss |
| Weight (lbs) | 244.5 | 240 | 4.5 | 21 lbs |
| Left Leg (in) | 31 | 31 | 0 | -1.5 |
| Hip (in) | 51 | 50.5 | -0.5 | -3.5 |
| Waist (in) | 42 | 42 | 0 | -9 |
| Chest (in) | 45 | 44.5 | -0.5 | -3 |
| Left Arm (in) | 15.5 | 15.5 | 0 | -1.5 |
| Neck (in) | 15 | 15 | 0 | -1 |
| | | |  Total inches Lost | -19.5 |