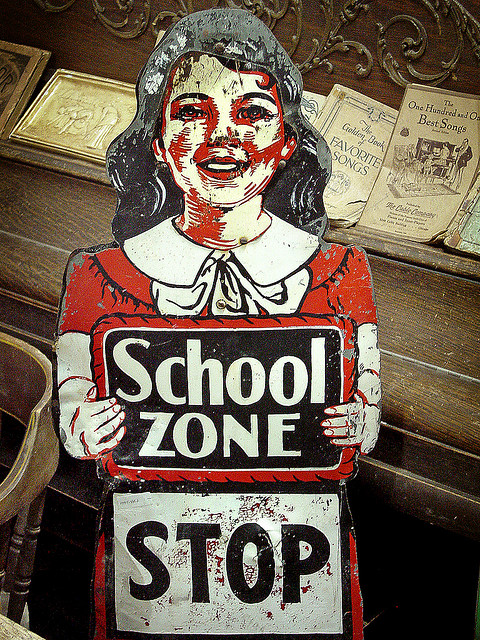 A few months ago I did a post about my decision to send my son to a traditional school, and not to homeschool him. In the interest of fairness, and curiosity, I put some feelers out there to find another mom who made the opposite decision of my own.
Luck would have it that Allison, from the blog Our Small Hours, happens to be experienced in homeschooling and traditional schooling alike. She was kind enough to write a guest post for us, which is what you're about to enjoy.
If you're intersted in finding out about homeschooling, and how her family homeschools with two parents working full time, and some great real food recipes too, check out her blog at www.OurSmallHours.com Thanks Allison!
Without further ado, I give you Allison's piece.
When my oldest son was born I simply could not imagine a time when I'd have to send him off to school for hours each day to be cared for and taught by someone else.  I believe that many mothers share my overwhelming desire to never miss a moment of their child's life.  However, in our society, there comes a time when every parent must make the decision to take on the responsibility of their child's education or to allow teachers and school administrators to take over the bulk of this important job.  My decision was not easily made and some may find my decisions concerning my children's education to be strange and difficult to understand.  At the heart of my choices is my desire to do what is best for each of my children and to help them pursue a life-long love of learning.
By the time my oldest son was ready for Kindergarten (two days before his fifth birthday!) I had two more sons who were two years old and seven months old.  I had slowly realized over a year's time that I was not in a good position to attend to my son's social and educational needs alone.  I needed help.  He had the benefit of preschool for the previous three years and thrived in the classroom environment.  Although, like many moms, my heart hurt at the thought of being away from him for 7+ hours every day, I knew that keeping him at home with me with me would be to ignore his needs.
Now, many would say that I didn't need to give him much or that learning need not be formal and I agree with them in theory.  Learning absolutely does not need to be formal and five year olds do not require very much time—when that time is given one-on-one and there are no special needs to consider—to teach.  At that age children are incredibly self-motivated to learn, which makes home schooling a breeze.  Still, my child was beyond the grade-level work we had been doing at home and enjoyed regular interaction with peers.  I was busy with his brothers—one who had begun to exhibit signs of being on the spectrum and the other who had just been diagnosed with Failure To Thrive.  Needless to say, I had my hands full.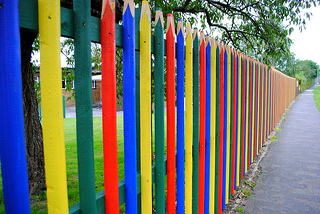 Making the decision to send my oldest son to public Kindergarten was the right one for him and for our family.  In all, he spent two years in the public school system and thrived.  In late July, just a couple of weeks before he was to begin the 2nd grade, my son expressed an interest in home schooling.  We knew home schooling families and he understood that it was an option for others and wanted to try it for himself.  My husband and I had been talking about my middle son's struggles in preschool and the fact that he would likely not do well in a traditional classroom environment.  In addition, life was a little simpler for us since the baby was healthy again and older now.  It was a perfect opportunity to give home schooling a try.
We began home schooling by making an agreement with our son.  He would get to decide each school year if he wanted to continue home schooling or return to public school.  He would have plenty of social opportunities through weekly parks and recreation programs offered for home schoolers, activities with our local home school group and sports.  He has never asked to return public school.  He loves home schooling and has expressed on many occasions that he's glad he doesn't have to go to school all day.  As a serious athlete, he values being able to sleep in when his body requires it.  Home schooling has also allowed him more practice time than his teammates who must spend their days sitting at a desk.
Since all children are different, it wouldn't be fair to only write about my oldest son's experience.  I have two other children whose education is just as important to me.  My middle son has never attended public school.  In fact, when he was in preschool, he attended on a modified schedule because three days a week was overwhelming to him.  He has mild Asperger's.  He would find the social setting of school to be too much to handle.  Instead, we are able to guide him in social interactions and teach him how to interact appropriately with others.  He is able to spend ample time pursing his interests—something he would not have enough time to do if he were in school all day.  He is working at grade-level on the subjects we formally school and above grade level (Quantum Physics, folks.) on the subjects that we unschool.
My youngest son is a social butterfly, much like his oldest brother.  He is a little behind developmentally and has articulation difficulties.  We sent him to public Kindergarten and he excelled.  He was given an Individualized Education Program (IEP) that included speech therapy.  I saw him mature and speak better over the course of the year.  When the year was over, however, he asked to home school.  Since we value our children's input into their education, we decided not to send him to first grade, but to home school him instead.  The first semester of home schooling was a breeze, but I could tell that he was missing the social interaction that school provided.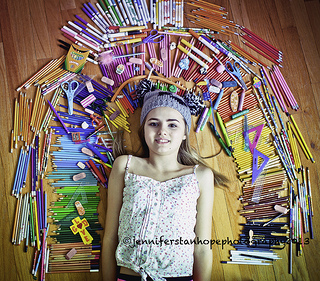 Last fall it became clear that I would have to return to work full-time.  Since all three of our sons have found home schooling to be a good fit, we knew we would have to work to figure out a way to continue to support their love of learning at home while providing them with the amount of social interaction that they each desired.
For my youngest, who was already in need of more social interaction, a fellow mom—who herself was home schooled as a child—stepped in to help with his home schooling and, because she has children his age, has provided him with all of the "extravert time" he needs.  In the two months that he has stayed with her while I work, he has matured by leaps and bounds and his speech has improved more than it did with two semesters of speech therapy!
My older two are quite independent in their learning and use an internet based program to complete the subjects for which we use a more formal curriculum.  For the subjects we unschool, we spend time on weekends and evenings supplementing with books and question/answer sessions.  (Find out more about how we make working full-time and home schooling work for our family.)
I consider myself to be a big supporter of freedom of choice in education for all parents and children.  As evidenced in my own family, all children have different needs.  I can honestly say that my youngest is probably not an ideal candidate for a strict interpretation of home schooling.  My middle son, on the other hand, would likely experience many emotional issues if placed in a traditional school environment—even with an IEP.  My oldest has excelled in both places.
My only caveat to educational choice is that the decisions we make about our children's education be well-informed and not done out of selfishness driven by our own emotional unwellness.  Decisions about how and where to education our children should not come from a place of fear or guilt.  In addition, our children should be given some say in how and where they learn.  Listening to what they want, and more importantly, why they want it, is key.  Showing our children that they are free to learn and putting them in an environment where their natural love of learning is fostered will lead to a better future for us all.
For more information about homeschooling, and other fantastic goodies, check out the blog www.OurSmallHours.com
Title and photos were added by me.
This post featured on Party Wave Wednesday, Tasty Traditions, Thank Your Body Thursday, Fight Back Friday, Small Footprint Friday, Scratch Cookin' Tuesday, Thank Goodness It's Monday