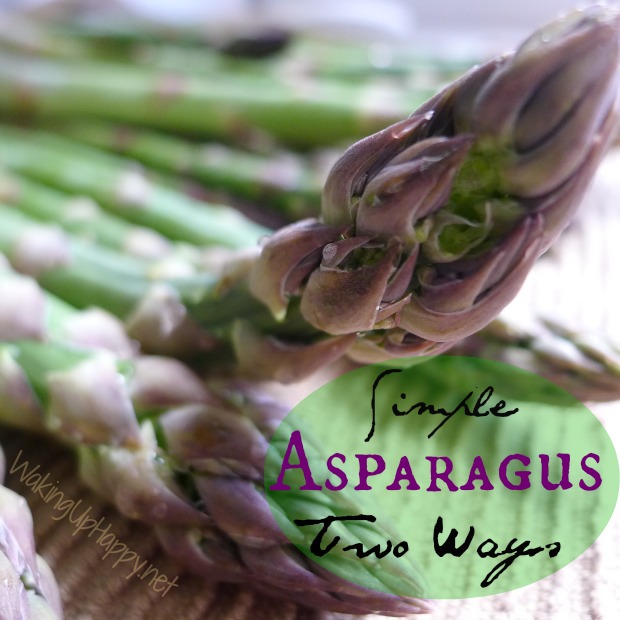 Eating seasonally makes a lot of foods that were once common place a lot more exciting, since they only show up once or twice a year. Two of the first spring foods that we get in the northwest (and other colder climates) are strawberries and asparagus.
When food is really fresh, the best way to eat it is in it's most whole and simple form. This allows the natural flavors to shine and gets you in and out of the kitchen quickly. Something to remember about asparagus, don't overcook it. It should have a little crunch when you bite into well cooked asparagus, and in no way should it resemble a noodle.
My Favorite 2 Ways To Prepare Asparagus
They both include the same 3 ingredients:
asparagus
real salt
organic pastured butter
Lucky for us, eating your veggies with fat, especially dairy fat, makes all those vitamins more accessible to our bodies, so load up your asparagus with plenty of pastured butter. (source)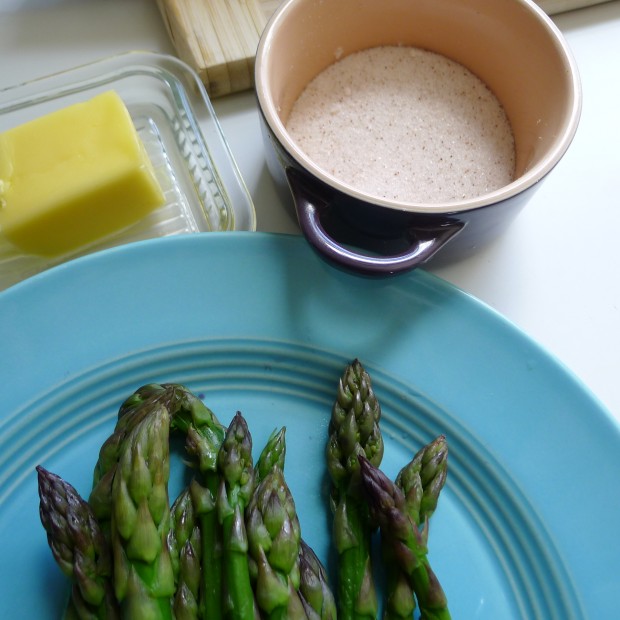 How To Prepare Asparagus (For Any Recipe)
Snap it, wash it, cook it!
Sometimes you'll cut off a lot of the asparagus stalk, and that can feel wasteful. First, start composting it. Second, you don't want to eat the stringy woody part that gets chopped, that's not good eats.

Steamed Asparagus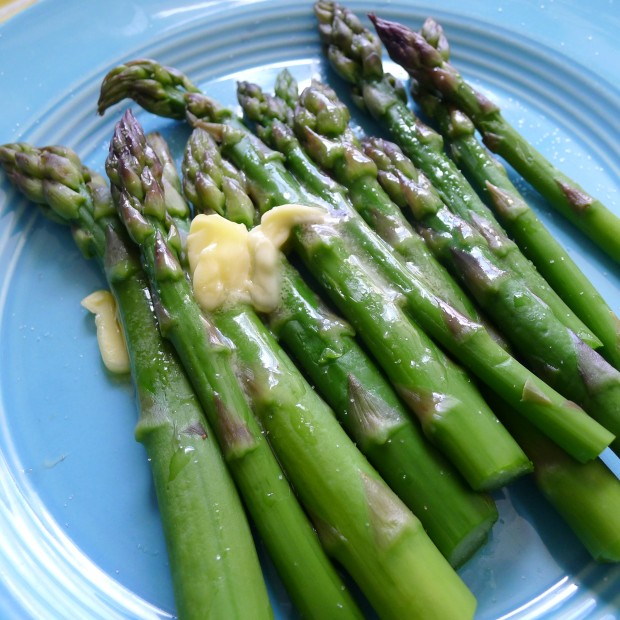 Grilled Asparagus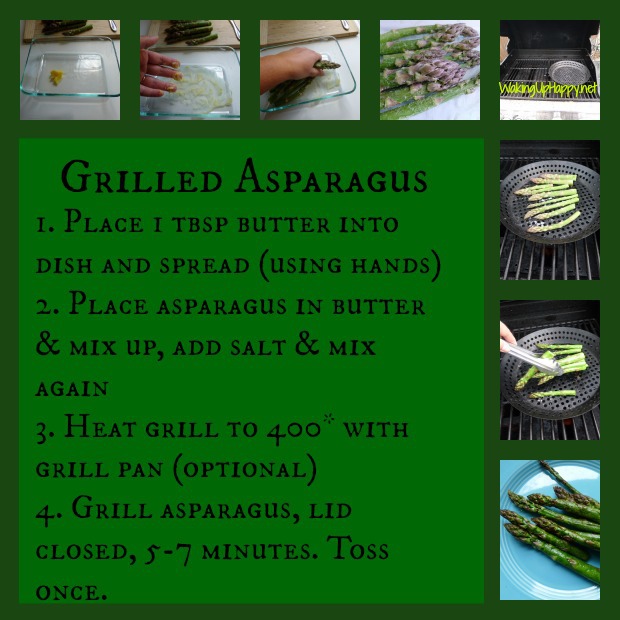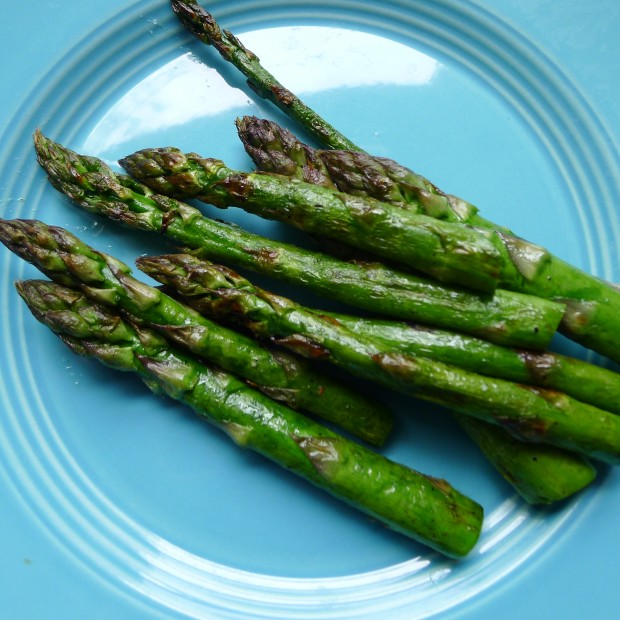 The recipe featured on: Party Wave Wednesday, Real Food Wednesday, Family Table Tuesday, Thank Your Body Thursday, Tasty Traditions, Small Footprint Family, Sunday School, Fat Tuesday, Scratch Cooking Tuesday, Fight Back Friday