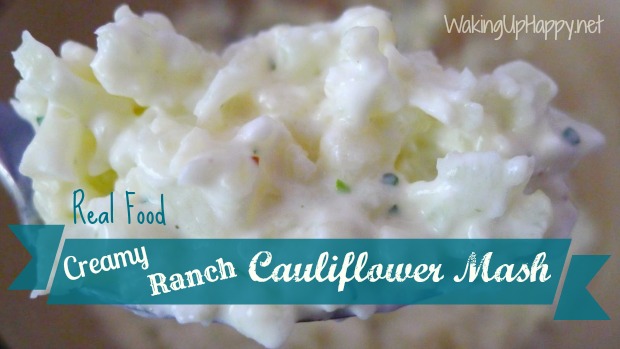 This is a post that I did last summer, but have spruced up because I've recently learned how to make my own Ranch Dressing Herb Mix and that got me really excited about this recipe again.
Luke and I don't eat a whole lot of processed carbohydrates these days, so I've had to get creative with my veggies. This is a cauliflower recipe that I've modified from my friend Chelsea's recipe. If you want to get crazy, then throw in a cooked potato to make it more like mashed potatoes.
I had never really like cauliflower. Then again, the only time it's really ever served is on a veggie platter from the supermarket, raw. After perfecting this recipe, I've actually acquired a taste for raw cauliflower too. Who would have guessed?
INGREDIENTS
You'll need a big pot, colander and masher. You can try using an immersion blender, but we've done many tests and prefer the crunchiness of the mash over the creaminess of the blender.
1 head cauliflower
1/4 cup cream cheese
2 tablespoons butter
1-2 tablespoons dry ranch dressing herb mix – make your own or buy an MSG free package
salt to taste
These measurements are estimates, use more or less of anything according to the size of cauliflower and your personal taste.
MAKE IT
1. Start a pot of water to boil.
2. Cut cauliflower into florets, removing the core. Keep them the same size so they'll all cook in the same amount of time.
3. When water comes to a boil, add the cauliflower and boil for 5-10 minutes. When cooked, you should be able to easily pierce and remove a sharp knife from one of the florets. Drain cauliflower.
4. Add cauliflower and all the ingredients back into the warm pot, and cover for a few minutes to let everything melt.
5. Mash it, stir it, mash it some more. Taste it to see if you want to add more of anything. Mash and stir again.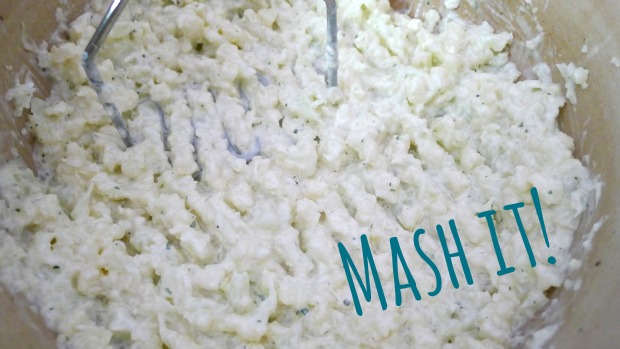 This recipe featured on: Family Table Tuesday, Party Wave Wednesday, Sunday School, Fat Tuesday, Cultured Palate, Real Food Wednesday, Sunday School, Thank Goodness It's Monday, Thank Your Body Thursday, Fight Back Friday