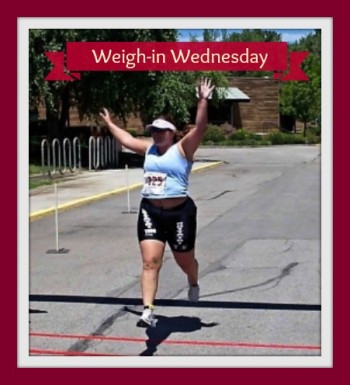 As you can tell by the timing of this post, I've been putting it off. It's past 11pm and if I ever have any desire to nourish my metabolism I ought to find a way to get into bed at a more reasonable hour. Now I'm just praying that Porter miraculously sleeps until 8am. But whatever, I have to post this for my own well being. I've actually found these weekly check ins quite helpful in figuring out my relationship with food and body. So here's where I'm at so far.
Being that I'm almost half way through the year and nowhere near halfway to my goal (50 pounds lost) it's time to do some evaluation. Here's what I know:
I've done the paleo/low carb/ no gluten diet twice now. I've lost substantial weight when I was doing it, but found it entirely unsustainable for more than 3 months.

I like to snack
I go through cycles of wanting to cook and prepare foods and other times of total laziness, where I'm happy to feed my kid muffins, kefir and buttery toast. I'm happy to eat those too.
It's not in my personality to stay rigid in anything for very long
I'm cyclical
Eating no refined sugars and less breads makes me feel really good and my body regulates it's hormones, monthly functions and keeps libido up.
Here's what I'm focusing on for the near future:
Exercising/moving daily

Continue to stay away from sugar and processed foods
Reincorporate a minimal amount of breads/baked goods if they are prepared by me in a traditional way
Sleep more – 8 hours a night, regularly
Here's the part I wasn't expecting, but subconsciously knew would come up. It's so easy to demonize food. Even the healthy food I try to eat. This blog post pretty much sums it up, right down to harming the sea birds with plastic bags. Read it, it's laugh out loud funny.
Following is what my brain looks like. Read at your own risk and try to keep up.
I know if I have healthy snacks around the house then I'll be less likely to go on a bender. This leads to an assessment of time management and planning.
Sometimes being a stay at home mom is so much harder than a regular job, because at least I was accountable to someone else to maintain a schedule. And no, I won't be accountable to my 2 year old boss.
Nap time is quite lovely for getting things done, but it's also nice for napping.
I've found that it all comes down to expectations. What are my expectations for myself, are they high enough? Too high? Are they realistic? And then there's the whole failure bit (as in I'm not meeting my current expectations for weight loss).
Am I crazy? Why can't I just let this be simple?
I need to do affirmations.
See, this is a perfect example of what I've been tossing around for the last 2 weeks. My mind is in overdrive.
This morning I was hell bent and determined to go hardcore paleo right through breakfast and up until 11am when Porter got a slice of banana bread. Who knew banana bread could be such a siren, and that I'd heed her call? Well, I did. That's when I had my minor moment of reckoning. Going hardcore isn't my style and obviously isn't something I can keep up with. So moderation it is. I shared that piece with Porter, enjoyed it and then avoided the ice cream section of the store with sheer will power. Ice cream will have it's time again, but not tonight!
Anywho, I'm working on less restrictions, more moderation and not beating myself up for doing something that in and of itself won't ruin my whole world. I still want to lose a hundred pounds, but maybe it won't happen in a year. I have to get a whole bunch of weight off before having a second baby, so if I keep chugging along, then I should be in better shape by the end of the year.
My goal is to be less than 200 lbs by 2014. That is, unless inspiration strikes and I decide to get hardcore again. Which could actually happen – but I'll have to cycle back into it. Whatever happens, you're sure to find out because I'm quite prepared to continue Weigh In Wednesdays. At least that doesn't require an entire mental breakdown of habits, desires and relationships, like food does.
| | | | | |
| --- | --- | --- | --- | --- |
| #20 5/29/13 | Last Week | This Week | Difference | Overall Loss |
| Weight (lbs) | 239 | 244 | 5 | 18 lbs |
| Left Leg (in) | 30 | 30.5 | 0.5 | -2 |
| Hip (in) | 49.5 | 50 | 0.5 | -4 |
| Waist (in) | 41 | 42.5 | 1.5 | -8.5 |
| Chest (in) | 44 | 45 | 1 | -2.5 |
| Left Arm (in) | 15.5 | 15.5 | 0 | -1.5 |
| Neck (in) | 15 | 15 | 0 | -1 |
| | | Total inches Lost | | 19.5″ |