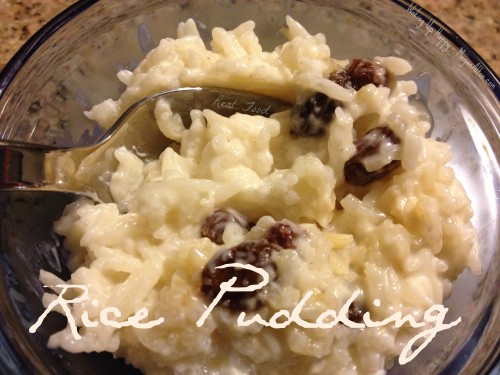 As luck would have it, my soon to be brother in-law makes awesome Indian food. More luck, my visiting mother in-law requested an Indian food feast. Hurray! It was all delicious and wonderful and satisfying. My 2 year old ate it up, YES!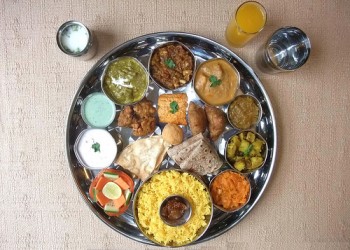 Besides the incredible main dishes, what I think absolutely makes the meal are the various chutneys, dips, spiced rice and homemade naan. Considering the spice, and I mean actual spice not heat, of Indian cooking, the condiments present an opportunity to bring even more depth to the meal. Sweet, pungent, tart, and mellowing flavors made our feast that much more enjoyable.
Have you ever made an authentic Indian dish? Let alone multiple dishes in the same day? It's a painstaking amount of prep work, followed by a spicy and intense flurry of cooking over rippling hot oils. The foundation of the dish has to be taken to the cusp of burnt and then spices added in the right order before adding the protein or vegetable. And only then will the cook be able to turn the heat down and sigh in relief that they are (hopefully) still breathing.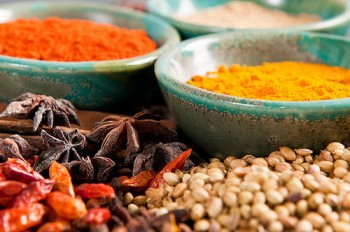 I was told to bring dessert (and I offered up green bean curry, look for that upcoming post) and considering the theme I decided upon rice pudding. It's made with gobs of milk and cream to sooth any residual burn and bonus, it's easy. Thing is…I've never had rice pudding that I particularly enjoyed, and too often I find it's ruined by cardamom (better suited to green bean curry in my opinion).
I'm not one to back down from a food just because I haven't found the right recipe, so I hopped on the web and studied a variety of rice puddings. The two that I focused on, before finally coming up with my own, were Alton Brown's recipe and this one from Single Dad Laughing. My goal was to make a sweet, creamy real food version of this classic dish that still held the texture of soft rice. What came out of my experiment was creamy (not mushy) flavorful and sweet, and no cardamom.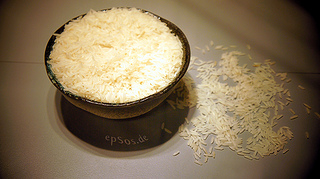 Maybe because my palate is cleaner due to my better diet of late. Or maybe it's the lack of sugar I'm taking in, but this pudding was good. Like, REAL good. Sweetened with maple syrup and coconut milk (which wasn't as overpowering as it could easily have been), it was simply lovely. This made a great dessert, but would also make a nice addition to breakfast, or as a snack, or straight from the fridge on a spoon. However you eat it though, I'm sure you'll enjoy it.
Real Food Rice Pudding
Ingredients
2 tbsp butter, organic/pastured
1.5c cooked white rice
1.5c whole organic/pastured milk
1/2c half & half OR cream
3/4c coconut milk (not coconut water)
1/4c maple syrup
1/2c soaked raisins
Make It
Place raisins in a bath of hot water to plump.
In a saucepan over medium heat melt butter and add rice. Mix until rice is covered in melted yummy goodness.
Turn heat to med/high and add milk. Stir to mix. Bring to a boil (stirring) and then turn down to a simmer. Stir regularly for 5-8 minutes until mixture thickens.
Add cream, coconut milk, maple syrup and mix. Make sure it's still simmering. Stir until even thicker and bubbly, 10-12 minutes.
Remove from heat.
Drain raisins and add to pudding. I think a handful of sliced almonds would be a nice addition too.
Pour into a dish and cover surface of pudding with plastic wrap/wax paper. Allow to sit on the counter for 2.5 hours or refrigerate and it will firm up but maintain that beloved creaminess.
We ate ours at room temperature and that was perfect, but (again) if you absolutely MUST indulge before the allotted cooling time – no one would blame you!
This post featured in Party Wave Wednesday, Thank Your Body Thursday, Tasty Traditions, Fight Back Friday, Weekend Gourmet, Real Food Wednesday, Family Table Tuesday