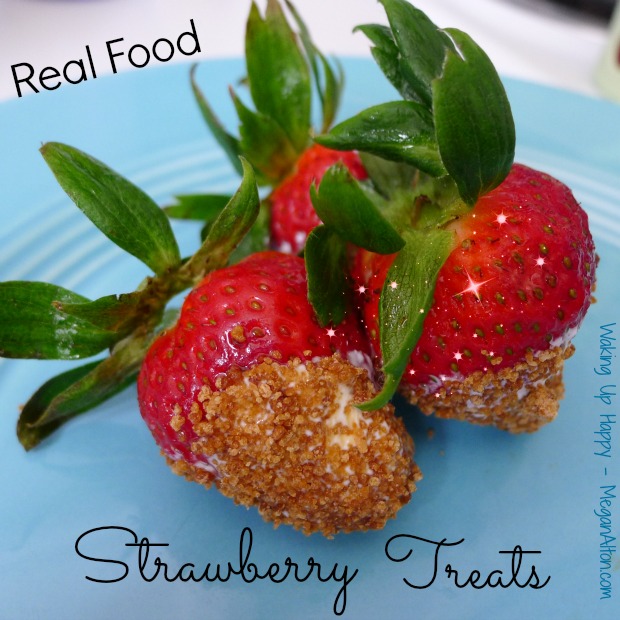 Spring is in the air and that means it's strawberry season! There are so many uses for strawberries, but this time of year why not use as many whole fresh strawberries as possible?
This is an old family recipe. Ok, so there's only 3 ingredients and no cooking involved so maybe it's not a recipe. It is old though. I learned it from my mom, who in turn learned it from her mother. I find these are great in a group, allowing everyone to dip their own.
It originally used brown sugar, but having real foodified just about everything in my pantry I really like using coconut sugar. Bonus, it tastes a lot like brown sugar already. Any granulated sweetener would work.
Make sure you use organic strawberries. These sweet gems are always near the top of the Dirty Dozen list, being high in pesticides. Their flesh allows chemicals to soak right into the heart of the berry, meaning it can't be washed off. Organic berries also taste like they're supposed to, sweet.
Ingredients
Whole organic strawberries
Organic sour cream
Organic coconut sugar
Make It
Strawberry –> dip in sour cream –> dip in sugar –> devour!
It seems like this process would leave bits of sour cream in the sugar, but that doesn't seem to be an issue here.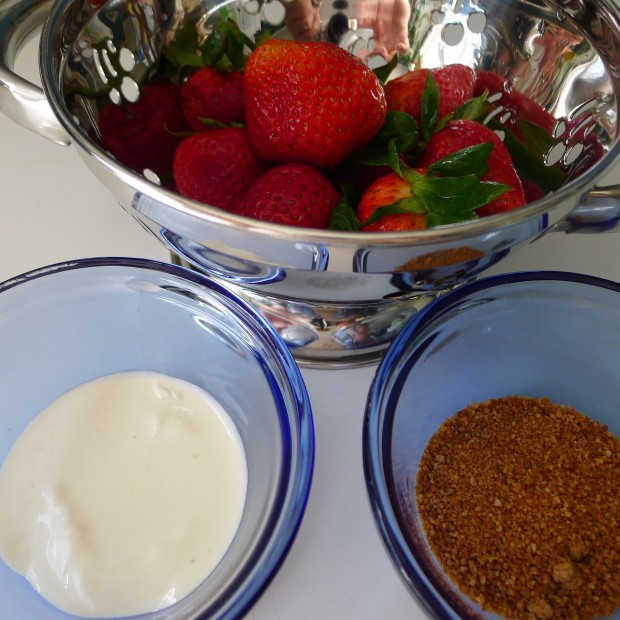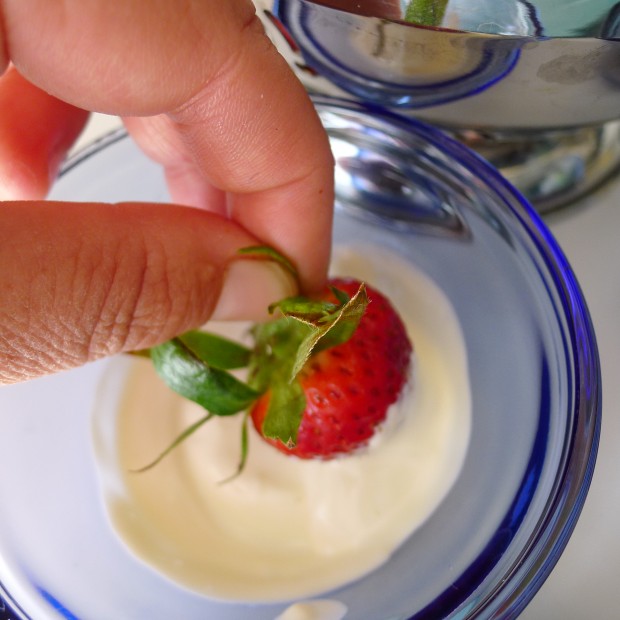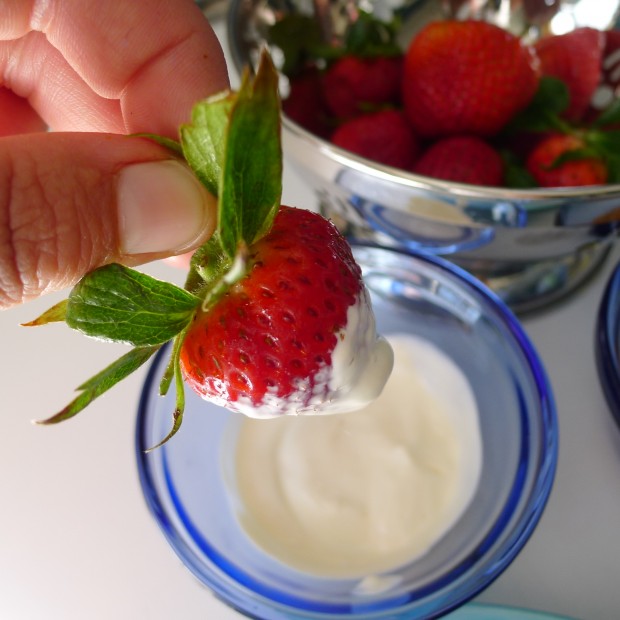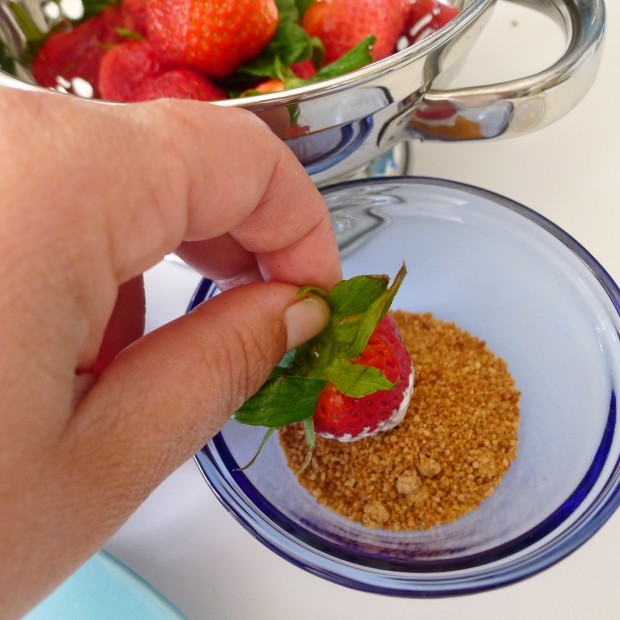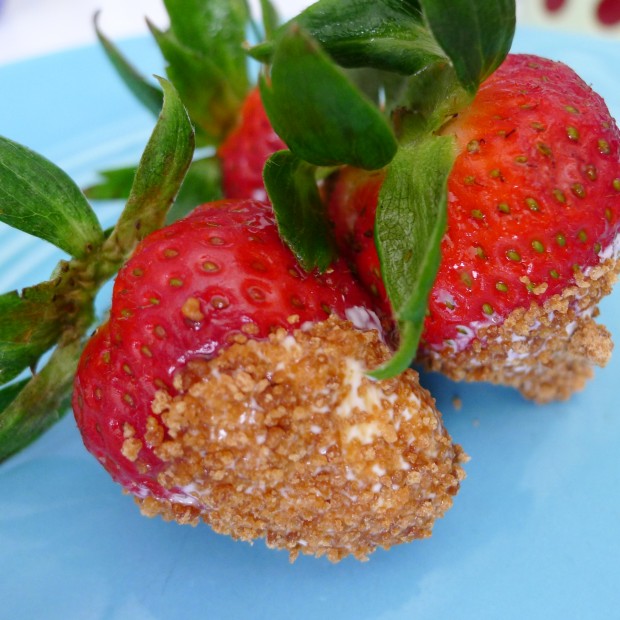 This recipe featured on: Party Wave Wednesday, Thank Your Body Thursday, Tasty Traditions, Small Footprint Friday, Fight Back Friday, Real Food Wednesday, Family Table Tuesday, Fat Tuesday, Sunday School, Thank Goodness It's Monday